The 5 Best Christmas Couples Gift Packs That Get the Best Bang for Your Buck
Christmas is an awesome time to reignite the romance in a relationship. One of the few times in the year where your work life, hobbies and other commitments may have subsided for the moment and you and your partner can simply relax. Christmas only comes one time a year, but you will be over and over and over again!
Kissing under the mistletoe is great but there are plenty other more pleasurable things you can do underneath it. Just place the mistletoe in your bedroom, grab any of these couple's gift sets and you're good to go.
5 of the best couple's gift sets for Christmas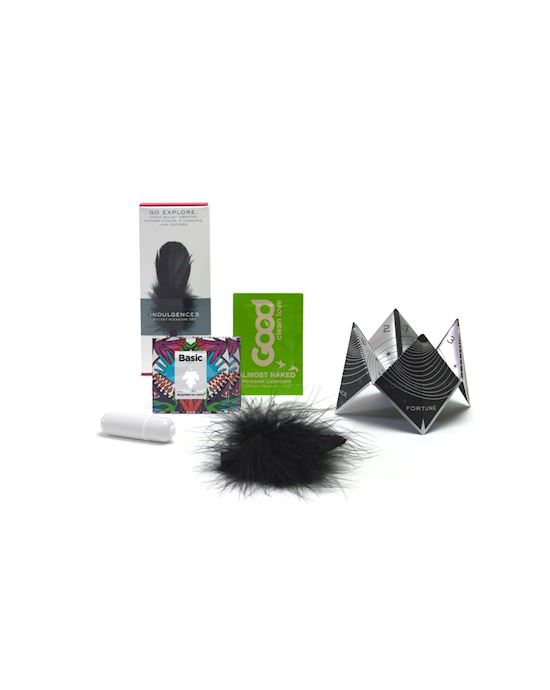 Indulgences Kit By Jimmyjane$18.95Shop Now
This Indulgences Kit from JimmyJane gives you and your partner everything for a raunchy rendezvous. Including a bullet vibrator, love decoder (sex game), two condoms and long-lasting lubricant. This set is ideal for a relationship that is new to adult toys and wants a comfortable introduction. Providing the path to pleasure, the love decoder is a fun way to share intimate moments with each other, whilst the feather tickler can inspire some frisky foreplay.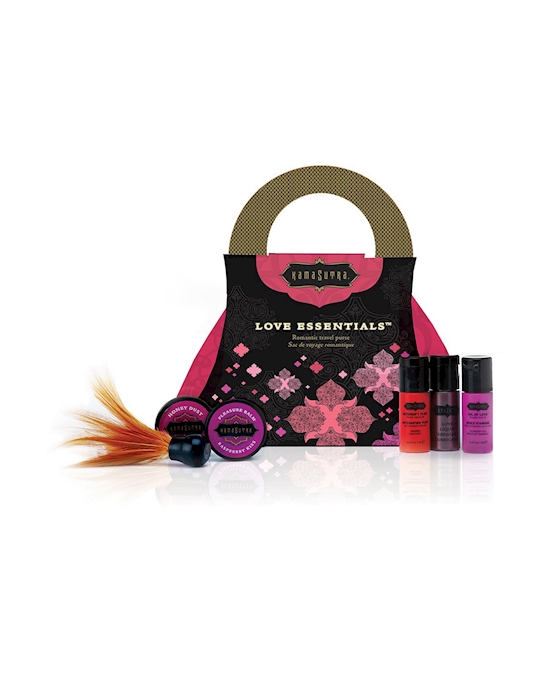 Kama Sutra Love Essentials Romantic Travel Purse$36.95Shop Now
Planning an erogenous escape? Replenish your partner's mind and body with a Kama Sutra Love Essential Romantic Travel Purse. With various kissable applicants, including a body powder, body oil and body gel. There are many intimate moments and various massages to indulge in over the Christmas period.
A Dirty Little Secret lays under the tree. With an arousing assembling of toys, including bed and body mist, shower foam, a masquerade mask and a vibrating duck, Christmas is going to be unforgettable. The vibrating duck is especially useful to keep things discreet, nobody will expect that an innocent bathtub duck doubles as a visceral vibrator.
See Adulttoymegastore's full range of I Rub My Duckies here!
Tis the time to be erotic! Sharing some mutual body care is a great way to rekindle intimacy, passion and communication in a relationship. This 210th Erotic Bodycare Box will have each other glowing like a Christmas tree. Body wash, body cream, shower cream and massage oil, it's an all-in-one set for a relationship written in the stars. It never snows in Oceania, a massage with a happy ending may even redefine the meaning of a white Christmas...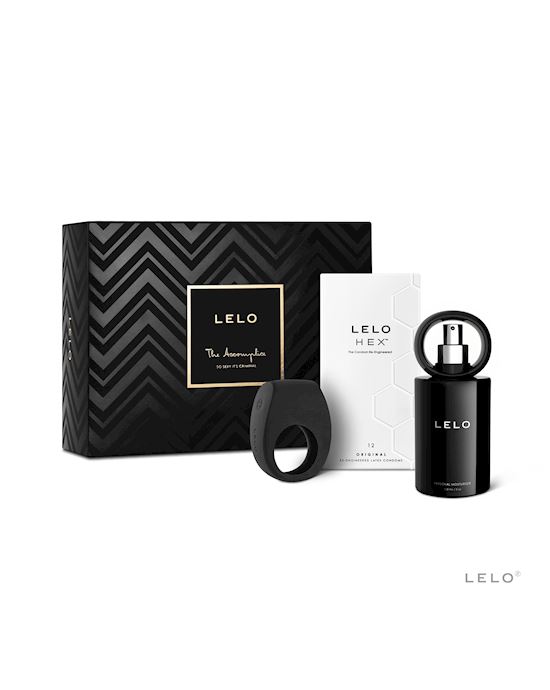 Lelo The Accomplice Gift Set$227.95Shop Now
When we're celebrating Christmas orgasms, the more the merrier! With this Accomplice Gift by Lelo. Lelo are a premium brand, see their full selection of adult toys! The main toy within this set is the TOR 2 vibrating couples ring. This isn't your ordinary cock ring, featuring 6 pleasure settings to assist him and provide clitoral stimulation to her. If your unaware of the purpose of cock rings, they are worn to prolong and intensify male orgasm, whilst providing additional clitoral stimulation upon penetration.
Further, this set includes one of the most innovative condoms in the adult industry, Hex Condoms. Mixing strength and thinness for ultimate sensation.
Important things to remember!
Although you want your present to be a surprise, it may be worth searching for a couple's gift pack together. Christmas involves giving and receiving, so it needs to satisfy both of your desires!
If purchasing a couples set as an individual, try and figure out what your partner's fantasies involve beforehand. Encourage sexual discussion in the bedroom, this may have been the naughty nudge they've been waiting for all year!
Adulttoymegastore is an online adult shop that has customer privacy at the centre of its attention. Rest assured that all orders are shipped in discreet plain packaging. If you have any worries, see our shipping information page or contact customer service.
See Adulttoymegastore's full range of sex toys online, including vibrators, dildos, anal toys and bondage gear at a price guarantee.
Video sourced from
Saturday Night Live