The Rise of Couples C-shaped Vibrators
Whenever couples look for a sex toy, there is a variety of issues each partner imagines. Wonders around whether this will affect intimacy in the bedroom? Will it affect the amount of attention you give each other? Will it affect the amount of effort? Further, there is naturally a concern around body safety, is the toy safe for insertable use? Will it rub uncomfortably on me or my partners skin? These are just a few of the thoughts that could potentially be going through your mind, the sky's the limit when it comes to dreaming up potential negatives, rather than positives. Anyway, couples sex toys come loaded with new ideas around satisfaction, intimacy and trust.
Many people are sceptical about using a couple's toy for a number of reasons, sometimes this comes from unrousing anecdotes from other couples who had a negative experience with a shared pleasure device. Negative experiences usually occur due to a few reasons. Either, not enough prior communication took place before introducing the toy, neither partner knew how to properly use the toy or simply the toy wasn't actually made for couples play.
Well, the sensual saviour for all couples has finally arrived and it comes in the shape of a "C." Symbolising, openness, receptiveness, confidence and sexual clarity. C-shaped vibrators have quickly become the preferred choice by many couples, as they alleviate many of the imagined issues that previous toys came with.
The difference
C-shaped vibes provide internal and external stimulation simultaneously, sounds like and old rabbit vibrator, right? Wrong! They are shaped like a C so that they can we worn during penetration! You might be sitting there thinking "well I've been mixing clitoral stimulation with penetration for years? D.I.Y!?"" That's wonderful to hear, but we need to consider all the things that C-shaped vibrators enable.
How do they work?
Usually, these toys have two motors, one for each arm. The thinner arm is used internally, space efficiency! Whilst the thicker outer arm rests externally on the clitoris. To make insertion more comfortable, water-based lube works great. Further, applying some lube to the spine of the toy is recommended as this part of the toy may rub on the penetrating partner. Skin down there is delicate so take no risks, keep each other safe.
No more awkward positioning
The problem with many sex toys, especially if sharing a vibe that isn't specifically designed for couples play, is that they can be awkward to use during penetration. Couples are laying there, trying to negotiate some sort of space usually around the clitoris for the toy to be used, making your angles all off. This may even involve holding yourself up in some unnatural and unsustainable way. The usual reaction in this case is to biff the toy off the bed and proceed as usual. Because the annoyance the toy caused, was not worth and probably outweighed the extra stimulation that it provided
All positions become orgasmic
C-shaped vibes can be worn during any position. As a couple you probably have a go to position for the big finish. The reason why this position has become so popular is because it allows clitoral stimulation, which is often the best way the biggest influencer on female orgasm. Yet, you often fantasise about the crescendo happening differently, maybe you'd like to be closer, facing each other, hands free to caress each other, hands tied to feel more vulnerable. Whatever the case, wearing a c-shaped vibrator allows all of this and more. The internal part of the vibe targets g-spot stimulation, so the pleasure for her is likely to be even greater than usual.
Easier to get out of your head
A big factor around partners reaching orgasm during sex is the need to be in the right headspace. The more you focus on reaching orgasm, the harder it seems to achieve. It seems odd, but the more you tunnel vision on your partners ultimate pleasure, the lesser chance they have of getting there! Overly focusing on the orgasm causes partners to forget about the kissing, cuddling, caressing and communicating that sex is all about. Of course, passionate, energetic, raunchy sex is part of things as well, whatever it takes to help your partner indirectly get to the end zone!
C-shaped vibrators do the stimulation part for partners, therefore they can focus on all the other factors that make sex amazing. Mixing a c-shaped vibe with the spooning sex position is a great example. This position is great for physical intimacy between partners, allowing them to forget about the 'Big O' for the moment. Let the C-shaped climaxer take care of that part and savour everything else.
Achieving more shared orgasms
Consistent g-spot, clitoral and vaginal penetration. Mixed with intimacy, raunchiness and passion. The chances of an incoming orgasm is high, take your time and enjoy the ride together. With adequate communication, you may even find it easier to achieve the well sought after couples crescendo. The enabling factor, you don't have to worry about keeping that perfect motion going, the consistency of the c-shaped vibe has you covered!
Some recommendations
We-vibe Sync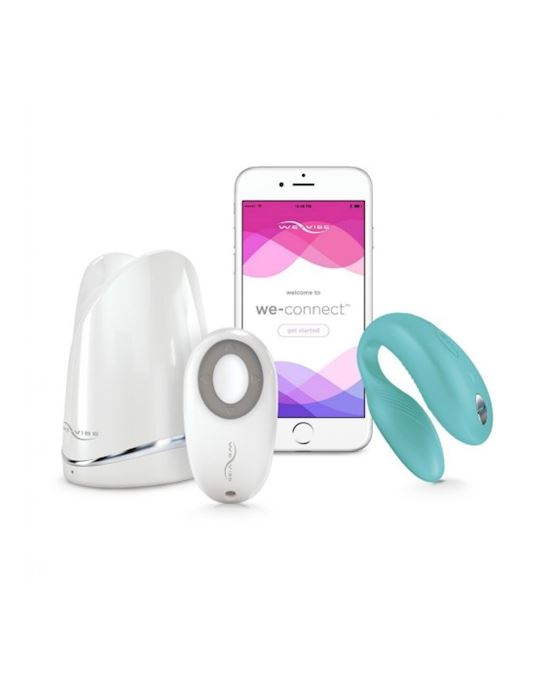 We-vibe Sync Couples Vibrator$151.95Shop Now
Probably the most popular toy of the C-shaped variety is the We-Vibe Sync. Why? Because it's awesome whether you're together or apart. This toy suits anyones sensual specifics and can bend to match the inner contours of any women. A refreshing change, compared to buying something and hoping it fits you. Further, the We-connect App allows couples to pleasure each other from any distance. All you need is a wifi connection, bluetooth and your long distance desires can be reconnected!
Video sourced from
ATMS TV
Ultrazone Sexy U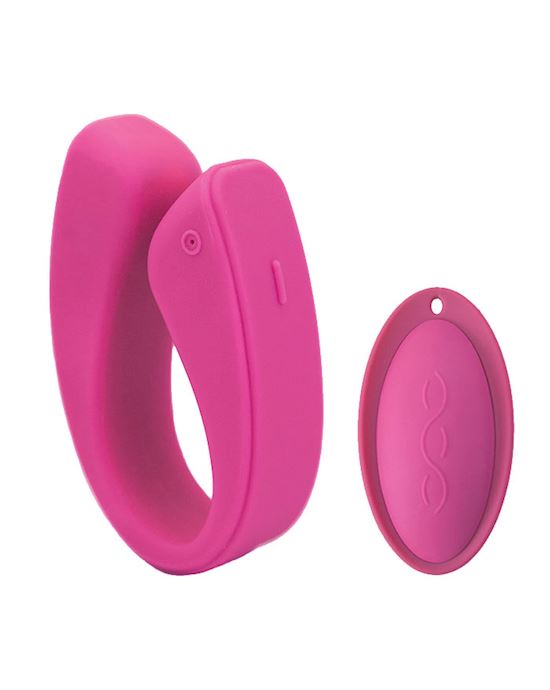 Ultrazone Sexy U Vibratior$121.95Shop Now
The internal arm of the Ultrazone Sexy U isn't as thin as the Sync. Yet it's still super flexible and comfortable for partners. With 9 functions of vibrations and pulsation in 5 different speeds. Enjoy exploring all the different settings, discovering which will get you off best!
The Periwinkle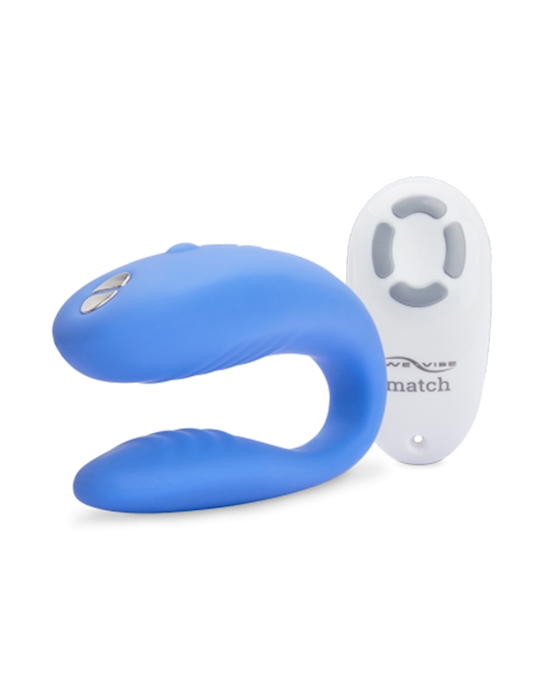 We Vibe Match Periwinkle$132.95Shop Now
Ten vibration modes, ten levels of intensity and dual stimulation. Use the remote control to spice things up. Does one partner need to finish off their favourite sitcom, no worries! Need to get that tax return done, but your partners horny? Periwinkle is the answer.
Remember
To keep things body safe, ensure plenty of prior communication has taken place before introducing any adult toy into the bedroom. Each partner should know what the toy is used for and how to use it. They should also understand any additional settings that it features. This will not only make the use of a toy more pleasurable, but will also reinforce trust and intimacy in a sexual relationship.
See Adulttoymegastore's range of vibrators online, including sex toys for couples, clitoral vibrators, classic vibrators, g-spot vibrators and even vibrating panties.
Read More: