Best-Selling Dildos and Why Every Woman Should Own One
Best-selling dildos and why every woman should own one
History
Dildos have been around for many centuries, with some believing that they date all the way back to the Stone Age. Despite archaeologists trying to think up other reasons for the phallic-shaped objects (yup, even in the Stone Age there was stigma around sex toys), the smooth, life-like design has lead them to believe that these were indeed used as dildos! Crafted from siltstone, chalk, or antler bone, they were certainly dedicated to their sexual pleasure!
Years later, the ancient Greeks fashioned their dildos out of bread, which were known as "olisbokollikes". It's unknown whether these were used for everyday pleasure or just for ritualistic purposes… but for good reason, we like to think the former!
On the other side of the world, the Hans believed that their spirits would be living on inside their tombs after death. This resulted in a lot of intricate bronze dildos being held inside their elaborate tombs! They believed this would ensure a happy and satisfied afterlife.
In 16th-18th century Europe, dildos then become a more scandalous item. They were no longer accepted in society, and many were even destroyed because of this. Women started making their own, but were then punished when they were made illegal (ridiculous, right?!).
Point being, dildos have been around for years and years, pleasuring our ancient ancestors in many ways! And they have truly stood the test of time. So why wouldn't you buy one?
Luckily, sex toys now come in a variety of styles. You've got realistic dildos, ones made for temperature play, dildo strap-ons, and ones of varying sizes to choose from to ensure optimal pleasure!
Why?
There are many reasons you should own a dildo!
Dildos are an amazing and empowering sex toy for women. Take control of your sex life and find out what you actually like! It can be incredibly empowering to take the lead and not rely on anyone else to pleasure you. Many professionals have attributed masturbations, and using sex toys, with happiness and general pleasure.
The best way to improve your sex life, is to understand what you like and do a little bit of self-exploration. This means that when it comes to intimate relations with a partner, you'll know exactly what you want, and sex will be a whole lot better for the both of you!
You can also introduce a dildo into the bedroom if you're a couple - this might seem like an intimidating step, but it can make foreplay and intercourse a little more excitign and fun!
And lastly, simply for pleasure! Dildos can help achieve orgasms and are great for general sexual play.
Basix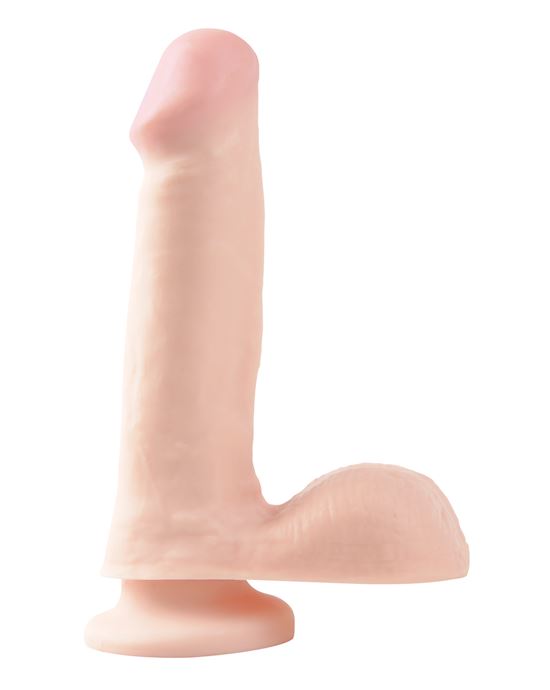 Basix 6 Inch Suction Cup Dildo$15.95Shop Now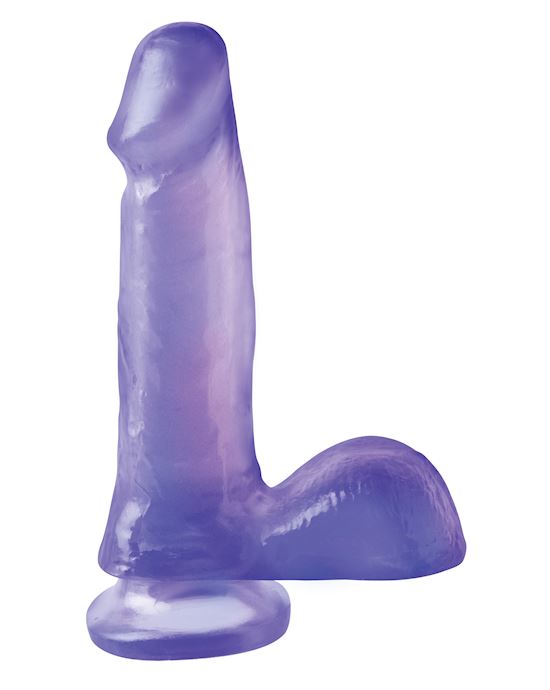 Basix 6 Inch Suction Cup Dildo$19.95Shop Now
The Basix range includes a huge variety of quality dildos at affordable prices, with loads of colours and sizes to choose from! These two feature suction bases, which make them perfect for solo play - stick it to almost any surface for some hands-free fun!
When choosing a dildo, it's a good idea to start out small. Make sure you pay attention to the length of the dildo, as well as the girth, to ensure you're not getting in too far over your head!
Glass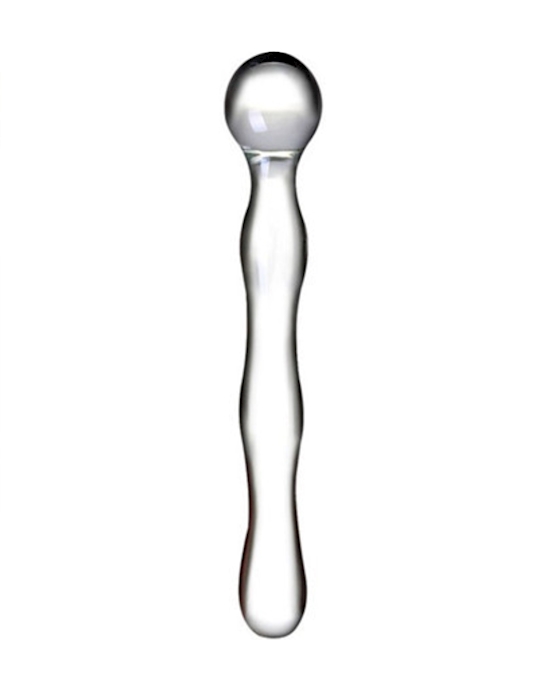 All In Glass Anal Toy$33.95Shop Now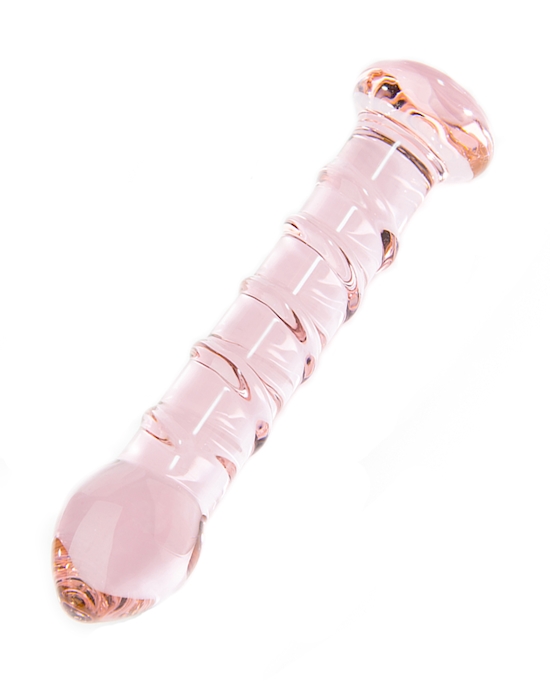 Amore Swirl Glass Massager$27.95Shop Now
Glass dildos are incredibly smooth and satisfying, and you can heat them up or cool them down for a whole variety of sensations! Don't worry, they are also made from incredibly strong and shatter-proof glass - in fact, glass toys have been known to last a lifetime if they are looked after correctly.
Glass toys are body-safe and non-porous, plus they can be used with any lubricant and are incredibly easy to clean once you're done!
Double Penetration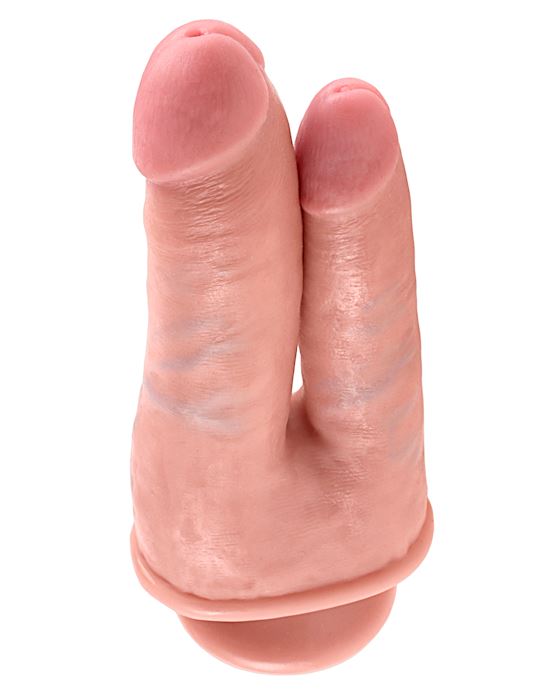 King Cock Double Penetrator Suction Cup Dildo$47.95Shop Now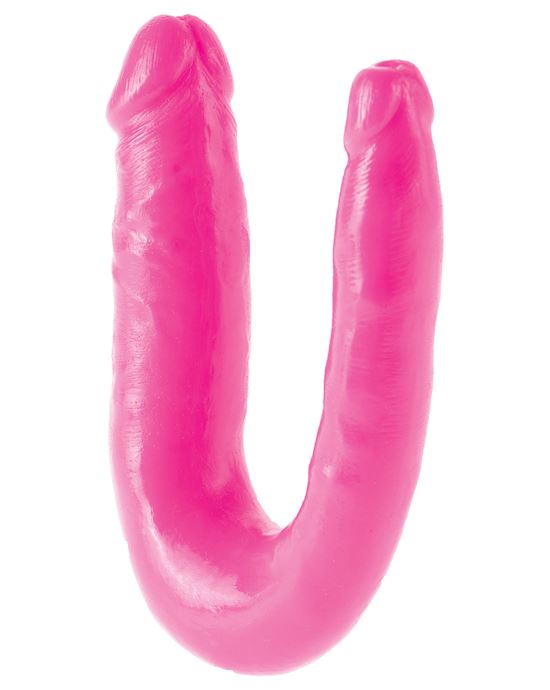 Dillio Double Trouble$42.95Shop Now
If you're looking to take things to the next step and really ramp up your collection, you might just be in the market for a double penetration dildo! While it's increasingly common to find in porn, you might not have ever considered the thought of a double penetration dildo - but trust us, you're in for a wild, twice as pleasurable ride!
Double penetration dildos can help you achieve dual orgasms, which are just as great as they sound. While it might seem a little intimidating at first, double penetration can be an incredibly stimulating experience. Start out slow, use plenty of lubricant, and you're good to go!
Looking for more?
Adulttoymegastore sells a huge range of sex toys, including hundreds of dildos for you to choose from! Whether you're after a small dildo, a large one, or something a little different (squirting dildo, anyone?), you're guaranteed to find something that catches your eye!
With fast shipping, price guarantee, and complete discretion on all orders, ATMS is your one stop shop for anything adult toy related!
Read more