Beginner's Guide to Using Lubricant for Solo Masturbation
While it may be the most commonly found sex aid, Lube is a largely underrated product among the adult toy world. But truth be told, lubricant is a fool-proof way to enhance every aspect of sex, no matter your experience or expertise in the field. And it's not just for couples, either - you'll love introducing it into your solo time too!
Lube?
Let's assume you've never heard of lube, or aren't all that familiar with what it actually is. When a woman is aroused, she may produce arousal fluid, that being vaginal lubrication created to reduce pain during penetration. However, for multiple different reasons, women aren't always able to produce enough natural lubrication - and sometimes it just feels better if things are a little wetter! Lube can be used when you're getting yourself warmed up, or to help your sex toys slide in comfortably, and can be used by any gender. It comes in a gel or liquid format, with a range of colours, flavours and sensations available for your every desire.
What for?
Let's talk about why you need to introduce lubricant into the bedroom if you're riding solo. Lube is ideal to get yourself going, particularly if you're struggling to get in the mood or just need that extra boost. There's nothing better than having a bit of a helping hand, and lube can do it all! Lubrication will help you get wet, and stay wet, so you won't need to worry about losing your mojo halfway through. If you're introducing some new sex toys into your bedside drawer, you'll likely want to invest in some lube too. This will help your new toys slide in better, increasing your pleasure and making for a more enjoyable experience!
How-to
Using lube is relatively straightforward, but you may still be asking yourself how? If you're just beginning, start off with a little bit and incorporate it into your usual you-time routine. You may find it best to experiment with lube using just your hands at first, until you become more accustomed to the feeling. It's best to apply the lube to your fingertips first and then transfer it to your desired region afterwards. Unfortunately, no lube will last forever (though some are definitely better-lasting than others!) so don't worry if you feel like you need to reach for a bit more after a while!
Water-based
Now that you understand the basics, it's time to choose what lube you think is best for your sex life. The three main types of lubricant are water-based, oil-based, and silicone-based. For beginner's, a water-based lubricant is a good place to start, as they are user-friendly, easy to clean, and cause little irritation. Water-based lubricants are also latex-friendly, meaning they are safe to use alongside all of your sex toys with no issues.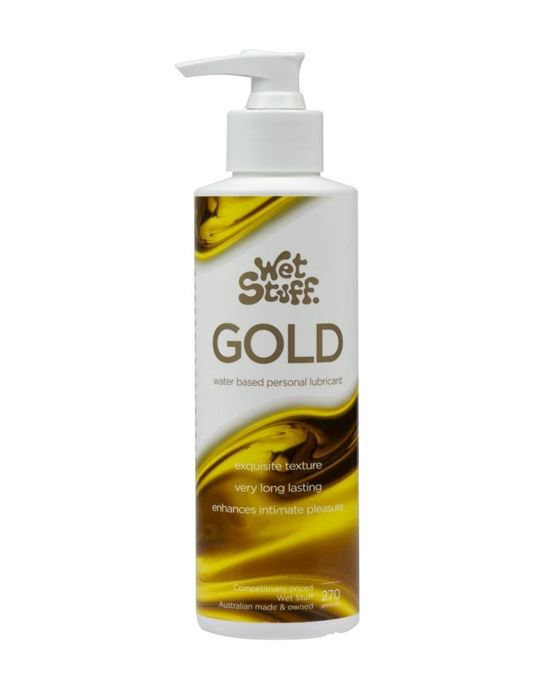 Wet Stuff Gold 270g Pump Top$14.95Shop Now
A best-seller such as the Wet Stuff Gold is a good place to start - make sure you opt for the pump top for easy application! It's important to note that a lot of water-based lubricants contain glycerine (sugar), which you may want to steer clear of as it can cause yeast infections for women, so always ensure you double check the ingredients.
Oil-based
Oil-based lubricants include a lot of commonly-used household products, such as Vaseline, coconut oil, and lotion. While oil-based lubes can be great for giving massages, some of these aren't the most ideal for female masturbation, as the oil can leave a layer on the vagina (or rectum) that can cause infections. This isn't necessarily to say it can't be used by females, but always remember to take precautions! Males, however, will probably love the smooth and silky consistency of oil lubes!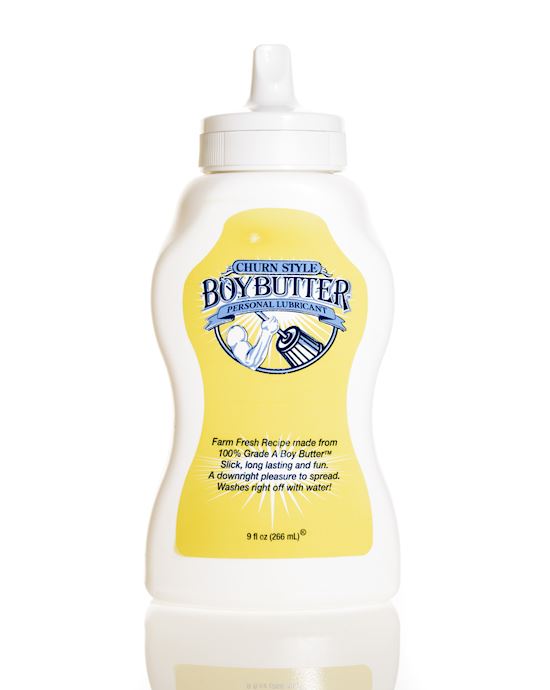 Boy Butter 9oz Squeeze Bottle$26.95Shop Now
Try out the Boy Butter lubricant, with an easily washable and odourless texture. It's also important to note that, if you plan on using your new oil lube with a partner, oil-based lubes are not compatible with latex condoms! So, ensure you have some non-latex ones handy if you fall in love with your new lube.
Silicone-based
A silicone-based lubricant, such as the best-selling System Jo Silicone Lubricant, is likely to last longer, and can even be transferred into the bath, shower, spa pool... you name it! This type of lube is much more versatile, and as it is hypoallergenic, it's perfect for those with sensitive skin or common allergies. The only downside of silicone-based lube is that you can't pair it with your favourite silicone toys, as it will likely damage them, but it's totally safe with condoms and non-silicone toys.
Try an enhanced sensation lubricant
Enhanced sensation lube comes in many forms, warming, cooling, or tingling. Further, there's also flavoured lube or a range of scents to choose from. This isn't limited to lubes that are categorised as being "enhanced," this also refers to exploring the difference between water-based and silicone lubes.
Using any type of lubrication on yourself first is a great way to figure out what you'd enjoy sharing with your partner, or what you'd enjoy them using on you!
Lube up your other erogenous zones
The usual way of lubing up, involves applying a water-based lube to your penis, vulva or anus to enhance sensation or make things more comfortable. There's no need to limit the fun to these areas! Reduce friction in any area you find arousing, this could be breasts, thighs, abs, it's really up to you. Many people simply enjoy feeling a bit more slippery, the sensations all over your body make the build-up and climax that much more satisfying. Using water-based lube will also make things a lot easier to clean up after. Time your solo satisfaction before a shower!
Lubing up your sex toys
Many sex toys are recommended to use with a lubricant. Some manufacturers will include a sample pack with their toy. If these are starting to build up, solo masturbation is a great way to use all of the packs without throwing them away, if you haven't got a separate bottle of lube that is.
So, it's not only going to make masturbation more pleasurable, but is also really positive body safe practice. Before using any toy, you need to understand what lubricants are safe to use with your toy.
Use a fan!
Even better if it's the middle of summer. Everyone has felt a light breeze intensify after you've been in some water. When incorporated purposely in a sexual setting, wafts of air will enhance sensation on any applied area. If you found that you enjoyed the feeling when you or your partner blew on some lubricant. Then you might enjoy this! If you don't mind the fan being reasonably strong, it may be worth considering temperature play.
Keep note of things
If you're using masturbation to explore all the different ways of enjoying lubricant. Take note of all the lubes that were incredible, average or subpar. Did they last especially long? Was the sensation on one especially intense? What other factors made the experience satisfying?
Remember
Feeling any burning, itching, tingling or dryness in any area means that you may be allergic to that lubricant. This does not mean that you are allergic to that entire type of sexual lubricant, but may mean one of the ingredients is causing the issue. If you are aware of your allergy and can identify the problematic ingredient, switch lubricants. If unsure, see your nearest health professional and bring the lube with.
If you continue to experience and burning or vaginal dryness even after having stopped using lube. This may be a yeast infection, see your nearest doctor!
In summary, water-based lubricant is safe to use with all sex toys. The drawback being that it evaporates faster than silicone-based lube. This is why it's not recommended for anal sex, as it may need multiple applications to keep play comfortable. Some water-based lubes like Wet Stuff Gold have bridged the evaporation gap, otherwise a hybrid (water/silicone based) lubricant also works.
Explore how much lube you need and prefer to use with your toy. Do you want a slight dab to make clitoral contact more comfortable, or do you want more of a waterfall experience? Again, this is great knowledge for whenever you want to share a sex toy with a partner.
See Adulttoymegastore's entire range of personal lubricants, including water, silicone, added sensation and oil-based lubricants.