Free econonmy delivery over $150
Shunga Massage Candle Strawberry 30 Ml - White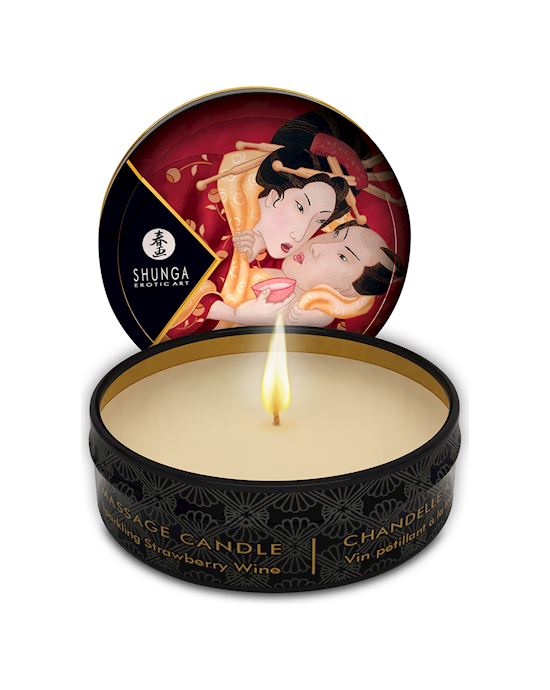 Or 6 Weekly Payments of $2.33
Laybuy lets you receive your purchase now and spread the total cost over 6 weekly payments. Simply choose to pay with Laybuy at checkout. Learn more.
In stock Immediate dispatch.

Estimated delivery.
Express overnight:

Wednesday 24 Apr
Economy 2 - 4 days:

Monday 29 Apr
Description
This soy based candle can be used both as an ambiance candle and intimate massage oil.

- 100% natural oils
- Produces a lukewarm oil at the touch
- Leaves skin soft and silky
- Burns for up to 40 hours
- Won't clog pores

Light the candle and let it burn for about 20 minutes. Extinguish the flame and pour a small quantity in the palm of your hand. Apply freely all over the body for a sensual massage.
Customer Reviews
There are no reviews for this product. Be first to write a review, they help other shoppers to make informed decisions about their purchase.
WRITE A REVIEW
Customers Also Bought

Earn $0.40 Loyalty Dollars

1.0 (1)

Or 6 Payments of $1.49
Or 6 Weekly Payments of $1.49

Earn $8.00 Bonus Loyalty Dollars

Or 6 Payments of $3.99
Or 6 Weekly Payments of $3.99