Top 4 Cock Ring Double Penetration Anal Toys
Double penetration is all about including two phalluses for women who enjoy the sensation of being completely full. Although the classic double penetration dildo has two ends that can be used to pleasure both partners or be bent to pleasure both orifices of one partner.
If your partner is holding both ends of a double penetration anal toy to pleasure you, they're probably getting a huge kick from seeing you full of pleasure, but perhaps there's still a bit of them wishing they were a bit more involved. That's where double penetration anal toys with cock ring attachments come in!
Cock ring double penetration means that a real penis can still be involved and usually will be the phallus penetrating the vagina. Used by simply slipping the penis into the cock ring, double penetration pleasure is a movement away.
Cock rings are not only great for keeping everyone immersed in double penetration. But the secondary purpose is that they stop blood flowing back to the penis to strengthen and elongate erections. In summary this increases the stamina of the wearer and makes for more powerful orgasms. If you'd like the full run down on cock rings checkout our beginner's guide.
Image Source: tenor.com
Top 4 Cockring Double Penetration Anal Toys
Planning on doubling the sensations during sex for both partners involved. Here's the top 4 double penetration anal toys with a cock ring.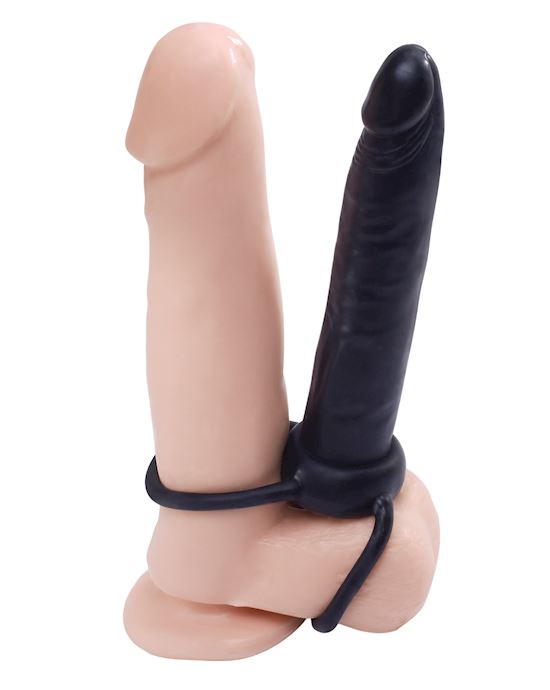 Ff Double Trouble Dildo$37.95Shop Now
The Double Trouble is a recommendation for double penetration beginners. With dual cock rings and it's an easy and more comfortable way to ring a new experience into the bedroom.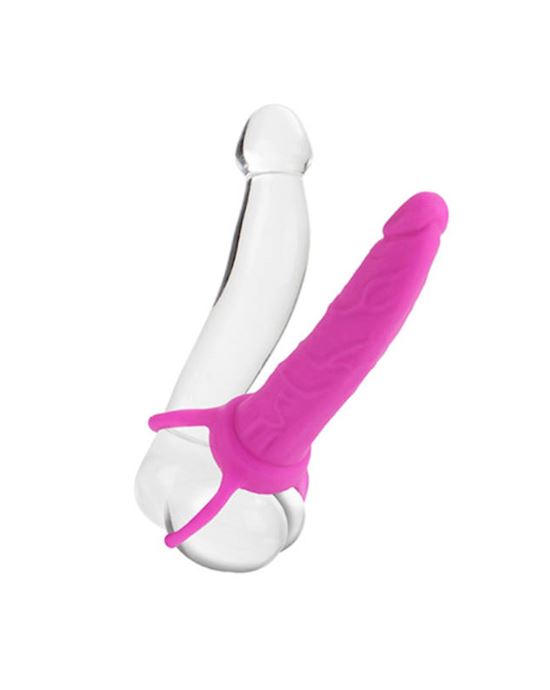 Silicone Love Rider Dual Penetrator$26.95Shop Now
Double penetration, prolonged erections and intense orgasms all encompassed in a pretty pink. This Silicone Love Rider Dual Penetrator is for partners who want add a bit of colourful flare to their double penetration experience.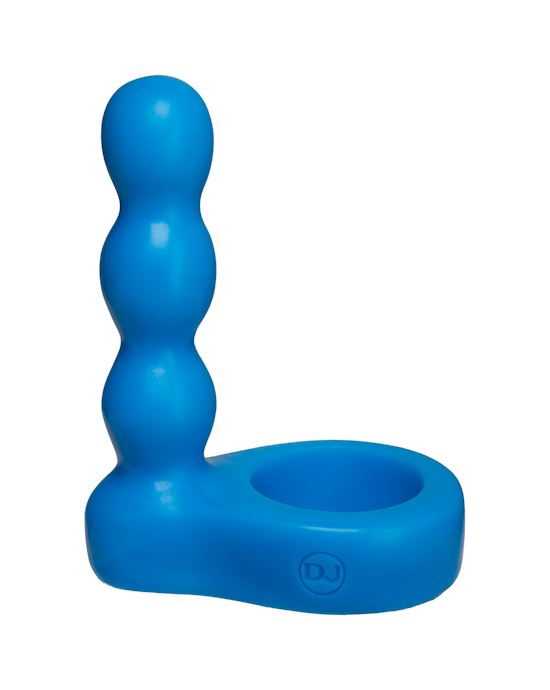 Platinum Premium Silicone The Double Dip 2$20.95Shop Now
One of the few contexts where double dipping is celebrated. This Double Dip 2 comes is made out of premium silicone to make it one of the easiest cockring double penetration anal toys to use.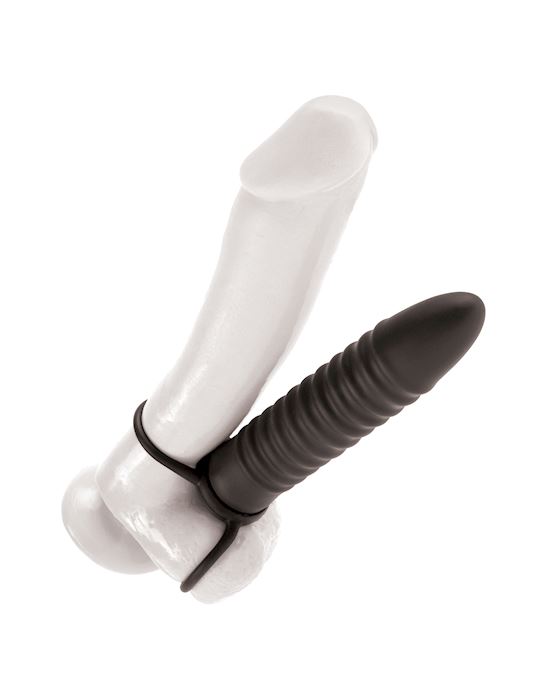 Fetish Fantasy Limited Edition Ribbed Double Trouble$24.95Shop Now
The ribbing on this Limited Edition Double Trouble gives the receiver gives added pleasure to double penetration fulfilment.
Important Things to Remember
Always apply a generous amount of lube when playing with cockring double penetration anal toy. It's so important as the speed and motion of the toy will align with the movement of the wearer, lots of lube ensures things are still pleasant when things get intense!
Take it slow upon entry! Communicate with your partner if things ever get painful, stop relax for the moment and push on when you're ready. If it's ever too uncomfortable or painful don't force it! Put the toy away for the night and try again another day.
Further Options
We have plenty double penetration toys here at Adulttoymegastores, check out our double penetration dildos, double-ended dildos or cock ring plugs.
Double or nothing!
If you're interested in a double penetration experience that's super pleasurable for both partners involved. See our range of double penetration anal toys here!
Read More: